Wellspring Centre focus is to enhance the life of the StFX community through a
welcoming Martha presence conducive to the development of persons.
Students, Staff and Faculty are invited to enjoy Wellspring's resources!
The Sisters of St. Martha and St. Francis Xavier University in Antigonish provide a unique "home away from home" for campus community. All events and activities held at Wellspring are in light of its mission to serve the Xaverian family in the Martha tradition of hospitality to all.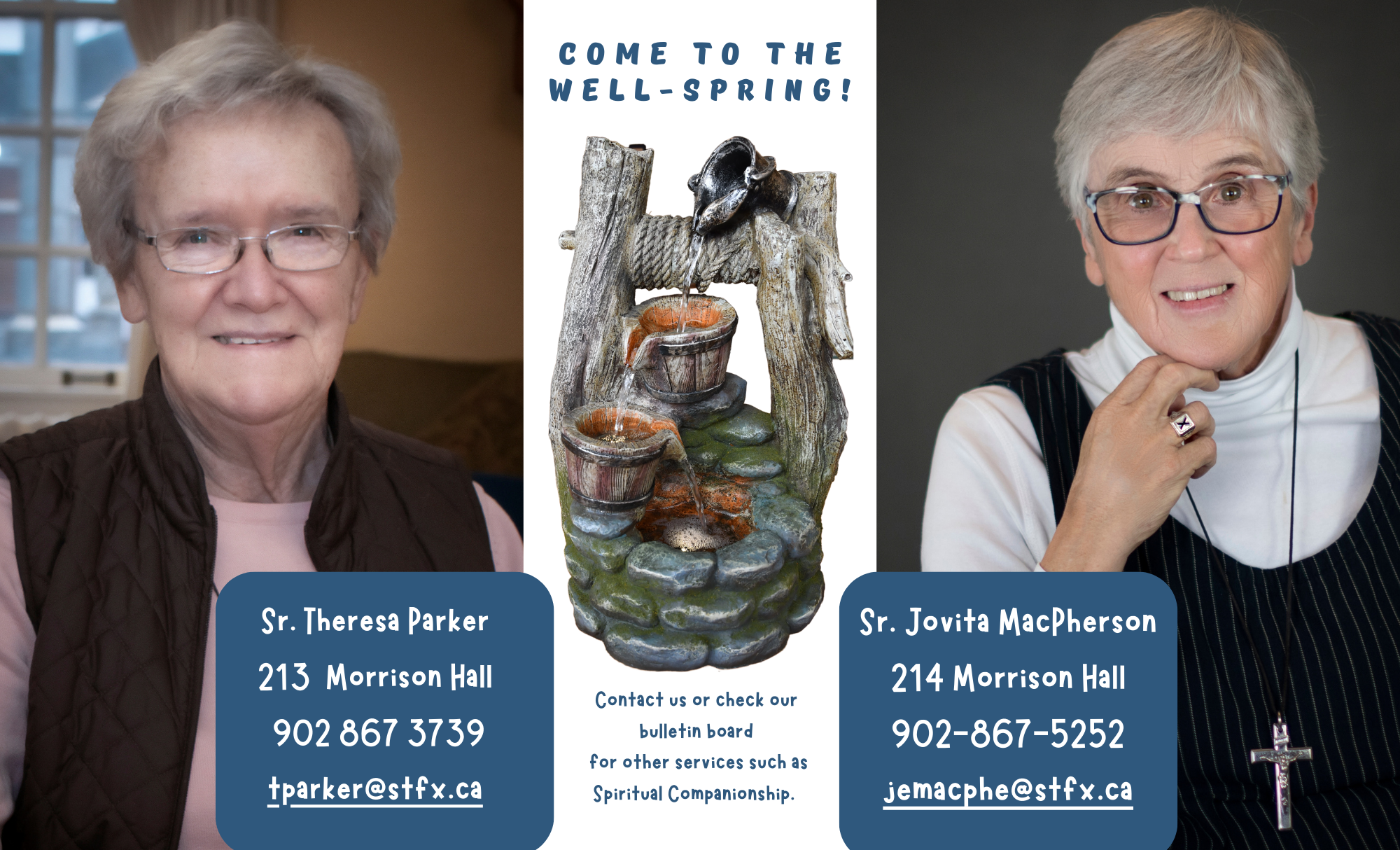 "A hidden gem", The Wellspring Centre, is located on the 2nd floor of Morrison Hall, next to Starbucks on StFX campus.
  Wellspring resources:
A Gathering Room with tables, sofa, and comfortable chairs
A study space called "The Golden Chapel"
A seminar/meeting room
A room for reflection, prayer and meditation
A kitchenette
  We welcome...
Muslim Prayer
Students societies, such as Catholics @ X, X Christian Fellowship, Gaelic Studies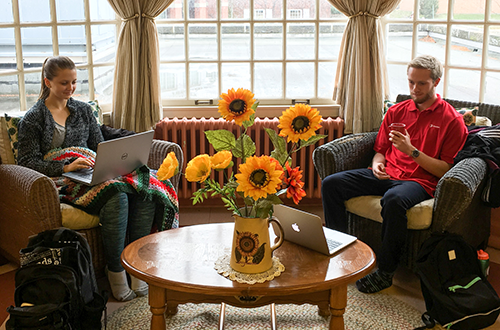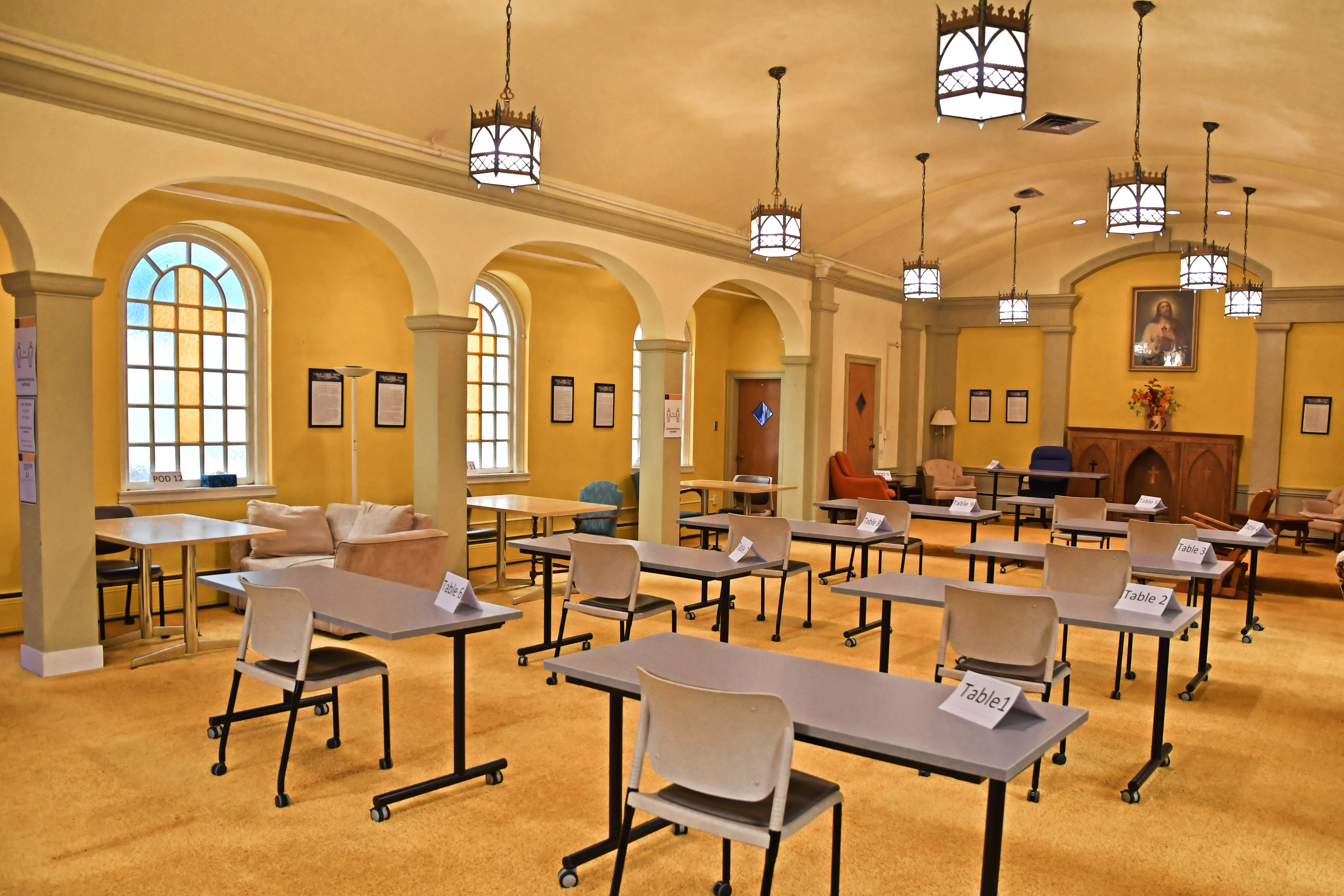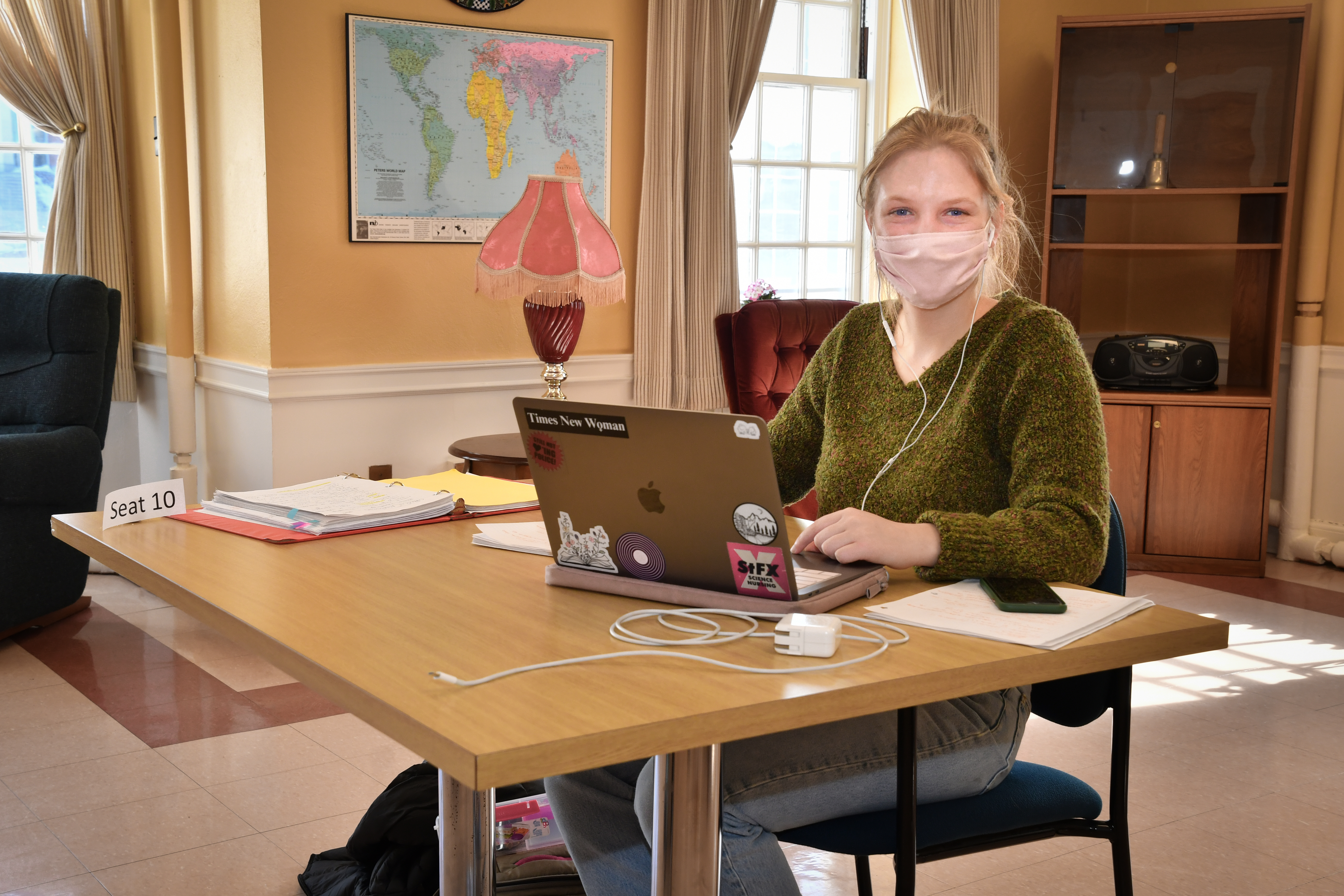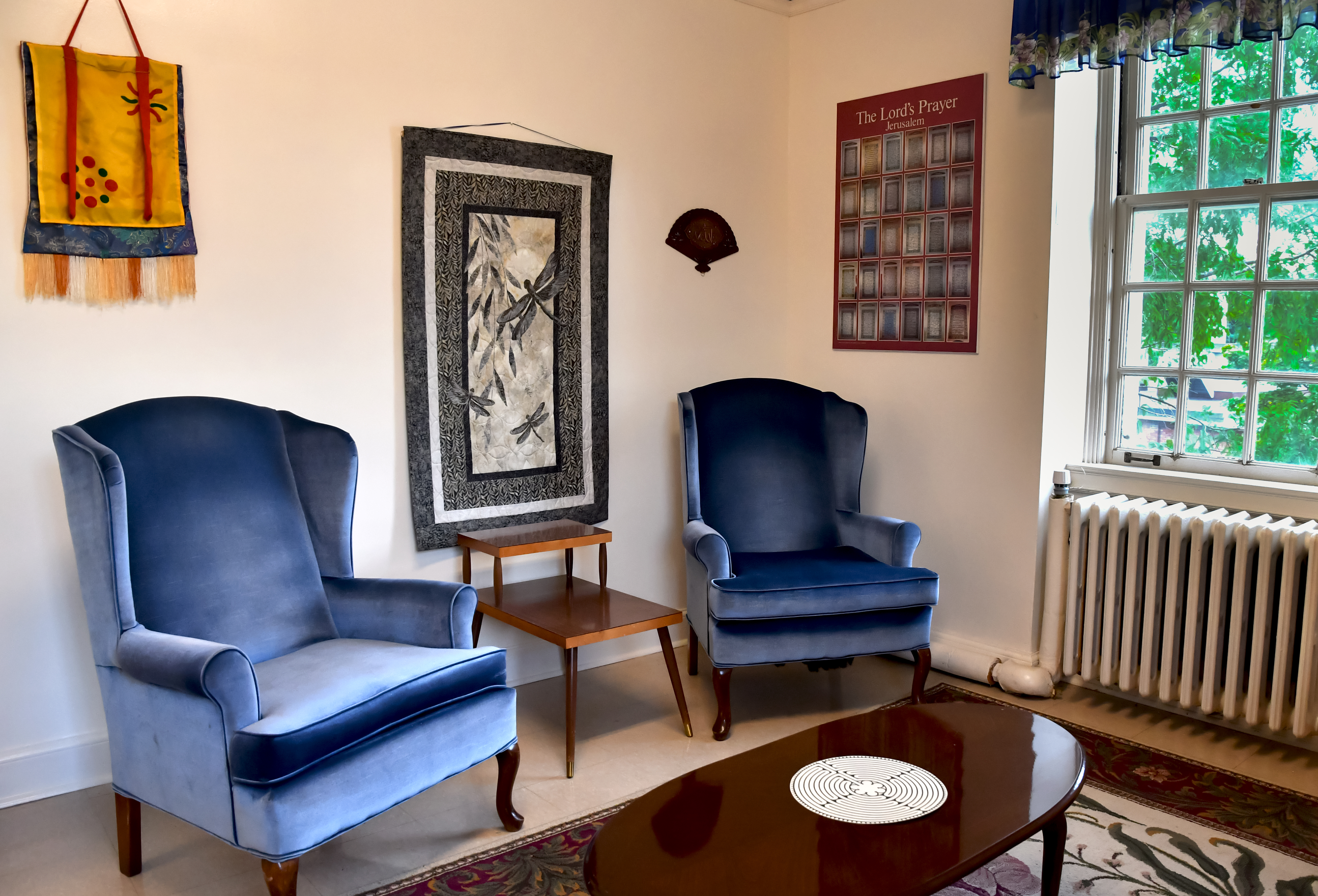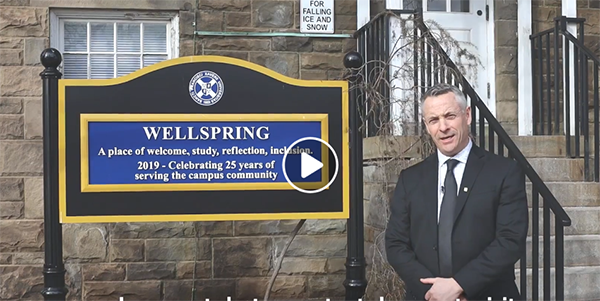 TRADITION OF HOSPITALITY
The Sisters of St. Martha were founded to meet the domestic needs of StFX College. With nothing more than their faith, skill and generosity, they made a home for the students and priests of the college. Homemaking became one of the ministry fields to which Marthas applied their pioneering dedication. From the turn of the century to 1994, Saint Martha's convent on StFX campus was home to many Sisters. Today the former "Home of the Marthas", opens its doors daily as a centre of hospitality. Here the Sisters carry on their 120-year-old tradition of service to the Xaverian family through a welcoming Martha presence to all who come.