EARTH DAY 2022
Fri, Apr 22nd, 2022
Today is Earth Day! We join with communities across our precious planet to celebrate and commit to protecting all of creation. Take time to be present, pray, and participate in care for our common home.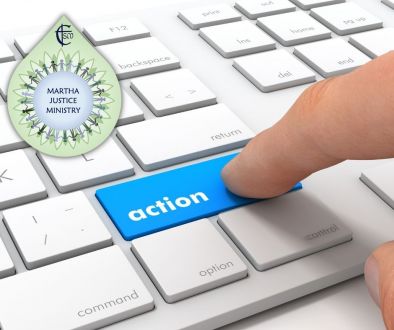 Basic Income NOW, Atlantic Canada
Thu, Mar 31st, 2022
Please sign on to support our consensus statement outlining the principles for a basic income guarantee (BIG) we would like to see implemented in Atlantic Canada.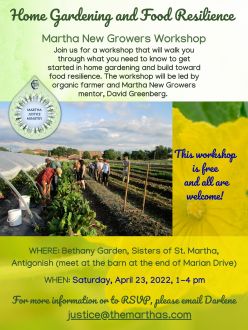 MARTHA NEW GROWERS WORKSHOP
Wed, Mar 30th, 2022
Join us on April 23, 2022 at 1 PM for a workshop that will walk you through what you need to know to get started in home gardening and build toward food resilience.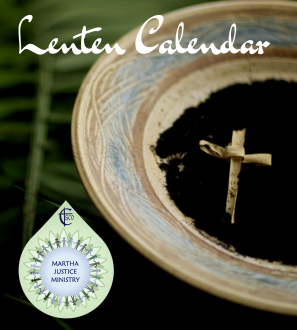 MARTHA JUSTICE MINISTRY LENTEN CALENDAR
Wed, Mar 2nd, 2022
Today, Ash Wednesday, marks the start of the Lenten period. We are pleased to share our Martha Justice Ministry Lenten Calendar, offering reflection and prayer options for each day of Lent and Holy Week.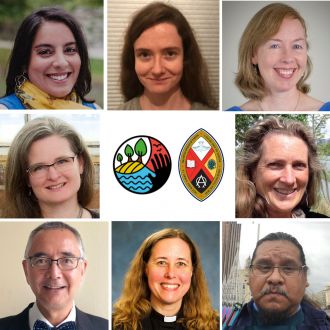 COP 26 ECUMENICAL DELEGATION - DAILY UPDATES
Tue, Nov 2nd, 2021
Martha Justice Ministry is taking part in a virtual delegation to COP26, the UN Conference on Climate Change, taking place from Oct 31-Nov 12. Our delegation will be watching for meaningful commitments that address the urgency of the climate crisis and calling on Canada to take leadership. Click on "read more" to find daily updates.