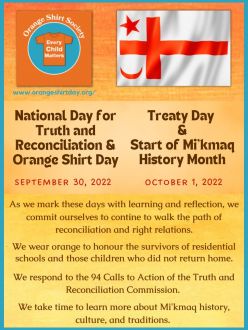 NATIONAL DAY FOR TRUTH AND RECONCILIATION, TREATY DAY IN NS AND THE START OF MI'KMAQ HISTORY MONTH
Wed, Sep 28th, 2022
SEPTEMBER 30 is the National Day for Truth and Reconciliation, also known as Orange Shirt Day. OCTOBER 1 is Treaty Day in Nova Scotia and the start of Mi'kmaq History Month. Take time this week to learn more and see how you can get involved.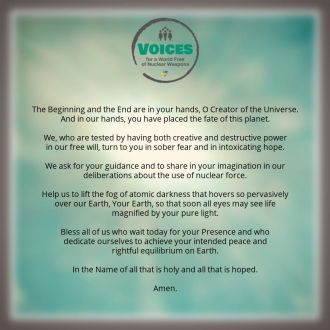 CALLING FOR AN END TO THE PRODUCTION OF NUCLEAR WEAPONS
Thu, Aug 4th, 2022
Martha Justice Ministry and the Sisters of Charity Federation have signed an interfaith statement calling for an end to the production of nuclear weapons.
EARTH DAY 2022
Fri, Apr 22nd, 2022
Today is Earth Day! We join with communities across our precious planet to celebrate and commit to protecting all of creation. Take time to be present, pray, and participate in care for our common home.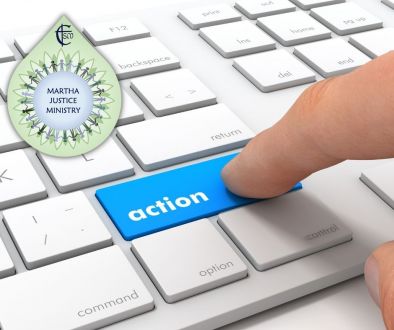 Basic Income NOW, Atlantic Canada
Thu, Mar 31st, 2022
Please sign on to support our consensus statement outlining the principles for a basic income guarantee (BIG) we would like to see implemented in Atlantic Canada.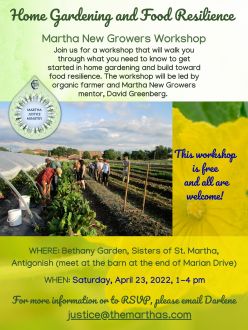 MARTHA NEW GROWERS WORKSHOP
Wed, Mar 30th, 2022
Join us on April 23, 2022 at 1 PM for a workshop that will walk you through what you need to know to get started in home gardening and build toward food resilience.